Our company designs and builds robot cells covering several applications and industries in Hungary and to any country in the world.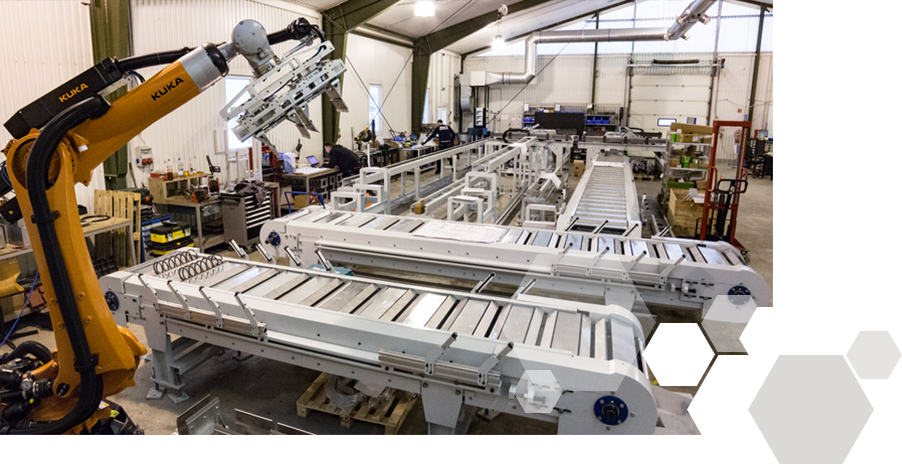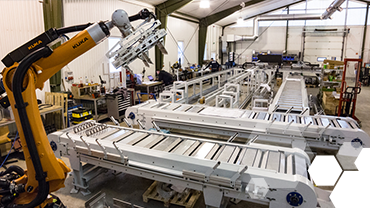 Industrial robot serving a metallurgical production line, before installation
---
The industrial robotic arms installed into our robot cells are used for various tasks, that is we offer a wide range of application specific designs and maximum flexibility to our clients. From parts weighing a few tens of grams to 2-ton components, from -40 ºC to +1,200 ºC, from simple to highly complex parts, we select the most adequate industrial robotic arms for the task and equip them with peripheries to build fast, accurate, cost effective, and simple-to-use robot cells for your convenience.